Awesome first responders and construction and utility workers often save animals' lives. And it's easy to save even more by wearing vegan work boots.
One great thing about the PETA is that they are always being sent photos and videos of construction workers, first responders, and utility company employees saving animals' lives during their workdays. There's just something day-making about seeing a worker in a hardhat cradling a frightened kitten. Of course, people who regularly rescue dogs and cats wouldn't want to be wearing them simultaneously. But since leather is made from the skin of dogs, cats, cows, pigs, goats, sheep, alligators, ostriches, kangaroos, and other animals, if you wear leather, there's no real way of knowing whose skin you're in.
What we do know for certain is that all leather comes from animals who value their lives and don't want to die. So, since this hardworking group of people is saving animals like it's their job, PETA wanted to make that job a little easier. We're offering a quick guide to leather-free, vegan work boots for men and women.
If your 9-to-5 involves actual ladders instead of just corporate ones, you need more safeguarding than a mere surge protector. Will's Vegan Store delivers with a selection of work boots with safety features, including grip soles and water resistance.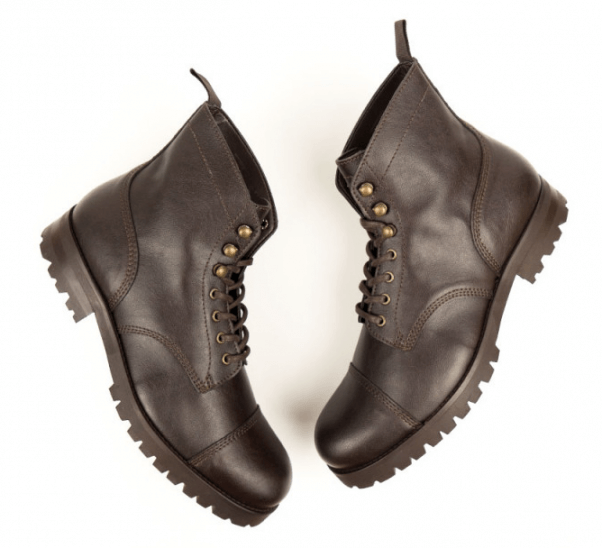 The workplace safety experts at Rock Fall make it easy to shop for animal-friendly products on the company's website. Just enter "vegan" in the search field to see all the styles that protect you and animals. The Rhodium is chemical- and puncture-resistant and has a reinforced toe.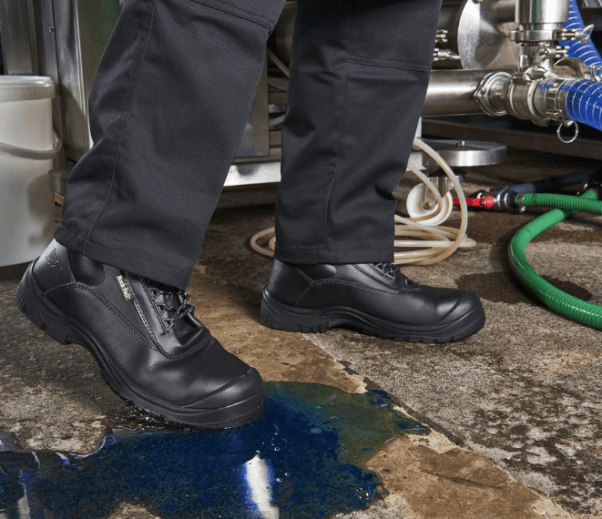 Native Shoes "Beast Free Guarantee" means that the company is "PETA-Approved Vegan." And footwear like the Jimmy 3.0 Treklite will help you stay in "beast" mode even when the mercury drops.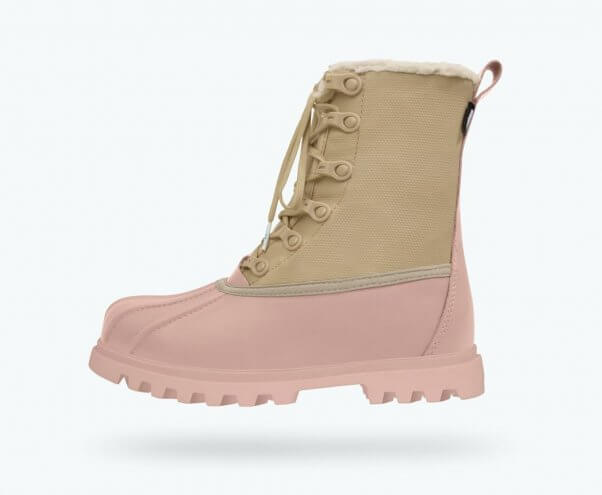 No matter what kind of bog your day has you sloughing through, Bogs has you covered with waterproof, insulated boots like the Classic Mid, comfort rated to minus 40 degrees.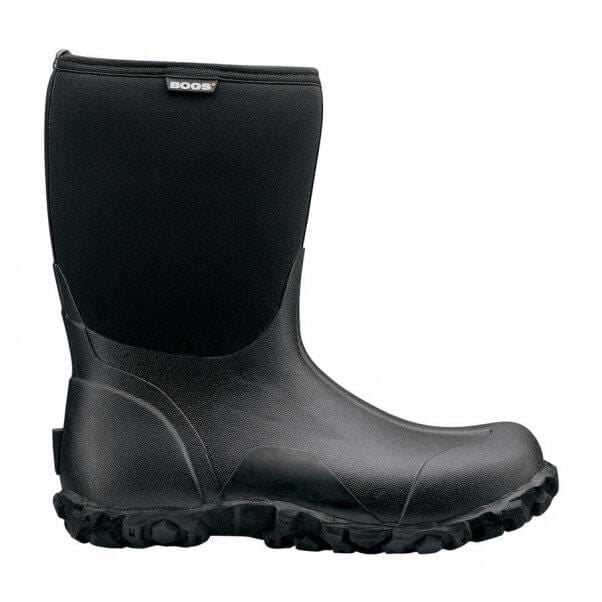 The reliable boot company Lugz Footwear offers low, medium, and tall steel-toe boots in synthetic leather and synthetic nubuck that are slip-resistant and offer protection from electrical hazards up to 600 volts.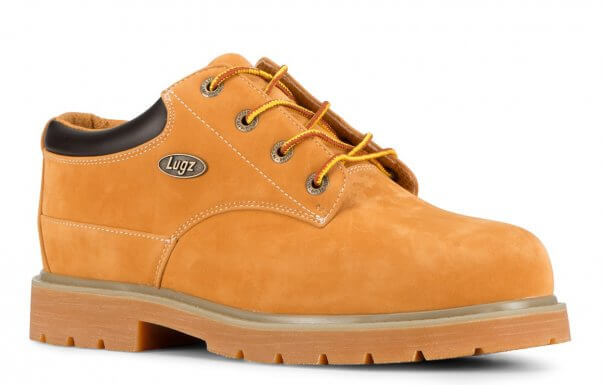 Handle whatever the day throws at you like the superhero you are in the Avenger 7280 with waterproofing, a composite-reinforced toe, electrical-hazard resistance, and traction for days.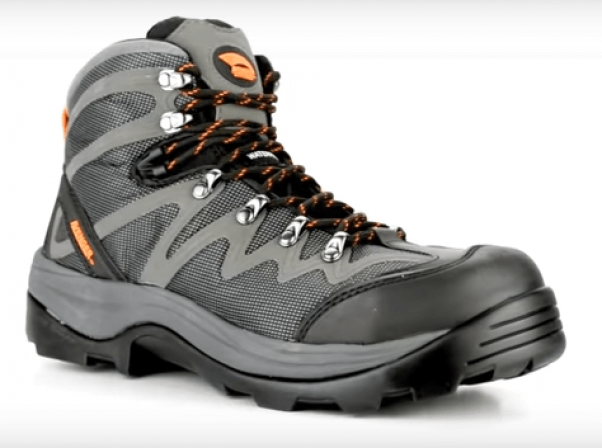 We all know that vegans are tougher, so Vegetarian Shoes made the Airseal Safety Work Boot worthy of them, with a steel toe, deep treads, shock absorption, extra insulation, and water-, puncture-, and slip-resistance.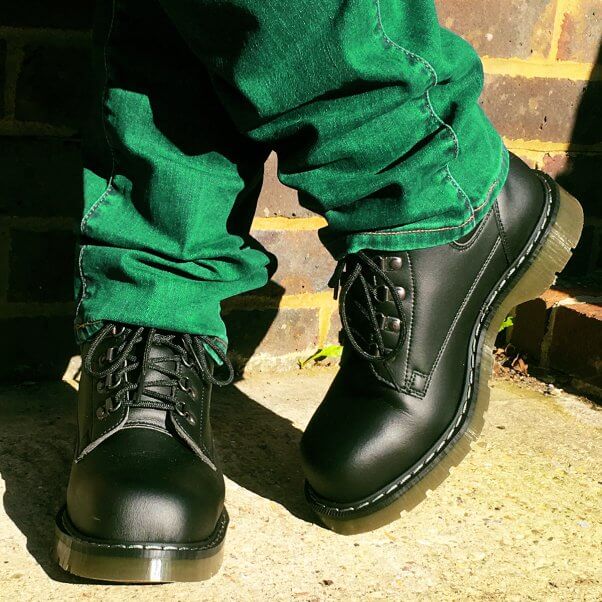 That all these shoes are offered in sizes to fit both men's and women's feet speaks to how far women have come in formerly male-dominated fields. And that you can find vegan options in every category of shoes speaks to how far the animal rights movement has come as well. For more animal-friendly clothing and accessories, check out PETA's How to Wear Vegan style guide.
Note: The companies included here cannot guarantee that the glue used in their shoes is vegan because of potential changes in suppliers and the availability of ingredients. We've opted to include them because their products are widely available. The more popular these otherwise animal-friendly shoes are, the more vegan options will be made available in the future.
Read more at: https://www.peta.org/living/personal-care-fashion/vegan-work-boots/